Hello Everyone!
Sorry for the brief absence, but I am getting back into the swing of things after being sick. Thanks to everyone for the well wishes!
As I am trying to keep up the momentum, some of my next polish reviews will be posting the video review as, I have not had time to do my normal write up.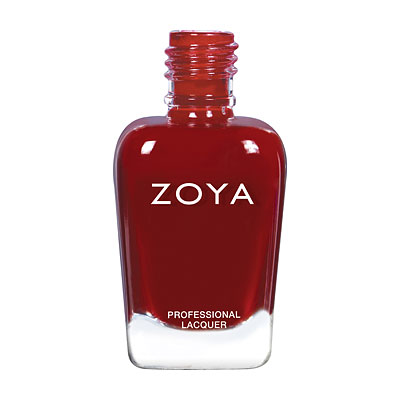 Courtney by
+Zoya Nail Polish
is a beautiful, is described as a deep red beet root shade with a full coverage, and smooth application. I think it's more of an oxblood red, but still I agree with Zoya's description.
And highly recommend this color (and the collection) if you love this shade. And it is a 1 coater!
This is not a shade I gravitate towards at all...I am just not fond of reds. But I cannot deny that I am glad I tried it and it look amazing!
Check out my demo and video review:
Polished At All Times...by Lo'Rain!